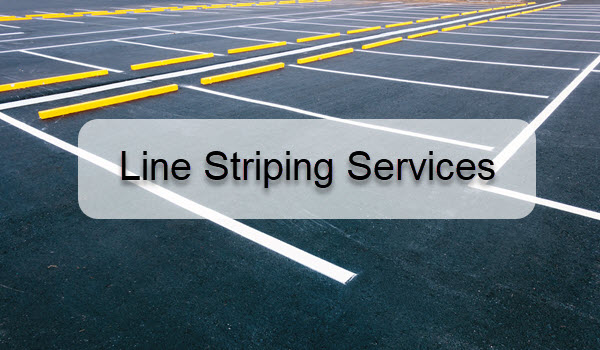 Line Striping Parking Lot Services
Jackson Enterprises understands that a properly marked and well maintened parking lot is an important feature of a shopping center, urban park, apartment building, industrial park or factory. It is the first thing your customer touches when they enter your property and making that first impression counts.

A well designed parking lot can attract customers, facilitate traffic and pedestrian safety, increase economic development, deter crime and vandalism, and create a sense of personal security.
As you may already know, asphalt paved parking lots do need maintenance from time to time. A common asphalt paving maintenance technique is to have your parking lot re-striped to add a nicer look to existing asphalt paving properties.
The repainting (striping) of an asphalt lot usually takes place every one to two years; it mostly depends on the amount of wear and tear made by people driving on the asphalt paved lots.
Jackson Enterprises is locally owned and operated and is ready to service your line striping needs today. If you need your parking lot lines refreshed in Christiansburg VA and along the I-81 corridor, please contact us for a quote today.
Virginia State Licensed and Insured, BBB A+ Contractor Rated.